Okay, so maybe we don't need to worry about what to wear on the red carpet, but we're still thrilled to have Defiant Munitions make a brief appearance in the upcoming Saban Films release of SHRAPNEL, starring Jason Patric and directed by William Kaufman, due for release in cinemas and digital platforms on July 28th.
In fact, you may have already seen the trailer for SHRAPNEL posted throughout our social media pages…and let me just say that having the aforementioned brief product shot make it into the trailer is especially amazing to us!
SHRAPNEL is a Border Action Thriller in which a former Marine (Jason Patric) and his old war buddy (Cam Gigandet) face off against the Mexican cartel behind the disappearance of his daughter. It looks to be full of action and gunfighting, and we're looking forward to seeing it.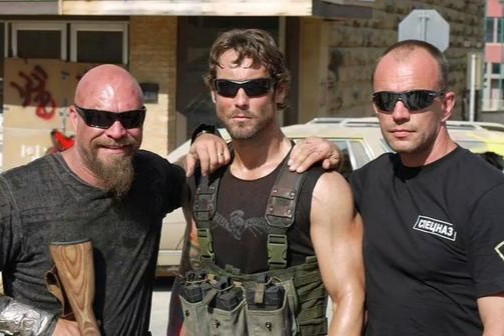 Pete was contacted by the film's director William Kaufman, about Defiant Munitions providing movie quality, inert (dummy) rounds for this film. It is strongly suspected that Sonny Puzikas at Forward Training Concepts (one of our friends and favorite firearms trainers) had a hand in steering Kaufman to Defiant Munitions, but this has not yet been confirmed or denied. Sonny has worked on several films with Kaufman in the past, including SINNERS AND SAINTS (2010), THE HIT LIST (2011) and DAYLIGHT'S END (2016) in which James Yeager of Tactical Response (another one of our friends and favorite firearms trainers) made his big screen debut.
Kaufman is known for his brutal, realistic shootouts…and with guys like James and Sonny on set, it's easy to understand why the tactics employed in the shootout scenes look so familiar to those of us who have trained with these guys.
There have been many instances of on-set firearms and ammunition related tragedies in the past. With that in mind, Pete wanted to ensure that he did everything possible to provide only totally inert props for the production of this film.
To create the movie quality inert rounds that Kauffman needed for the film, Pete started by turning off his phone and locking himself in the shop when there was nobody else present, and no other distractions around. He then cleared the work area of everything that was not involved in the making of the inert props. Again, no distractions and no accidents.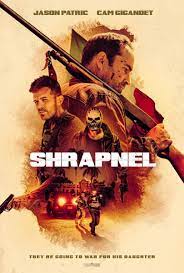 He then set about the task of inserting inert/false primer cups into the brass, before adding BB's inside, instead of gunpowder, and then adding the projectile into the neck of the brass. This allows the set Armorer, Director, actors, and anyone else on set, to check the inert props by shaking them near their ear, where they can hear and feel the BBs rolling around inside, indicating that it is indeed, an inert prop. The final product looks like a loaded and dangerous round that can be inserted into a prop magazine and/or prop gun, but is incapable of being fired.
This isn't the first time that Pete has built inert/prop ammo for use on set. But it is the first time that Defiant Munitions has done so.
We want to thank Director William Kauffman again, for including Defiant Munitions in SHRAPNEL and for sending us the trailer and stills to use to promote our product along with SHRAPNEL.